The days are getting longer and the temperatures are rising. If you have tucked away your bike all winter long, you're probably giddy at the thought of pulling it back out for a warm spring ride. But there are a few things you'll need to do to ensure you're safe, whether you are buying brand new road bikes made in usa (or elsewhere), or bringing your old bike back into action. In case you are planning to do the latter, check out our guide for tips on how to get your bike ready for spring:
1. Clean Your Bike


Tired of Digging through your garage to find a pile of junk on top of your bike? Say hello to Deluxe Sports Hook and Panel System
Hopefully you cleaned your bike before it went into storage, but it's also a good idea to give it a good cleaning before you start riding again. You'll need dishwasher soap or bike cleaner, a sponge, rag, degreaser, and cleaning brushes. Wipe down the frame with the cleaner, and don't forget to degrease the chain. Avoid using a pressure washer or hose on your bike, since it can cause damage or rust.
2. Inflate Tires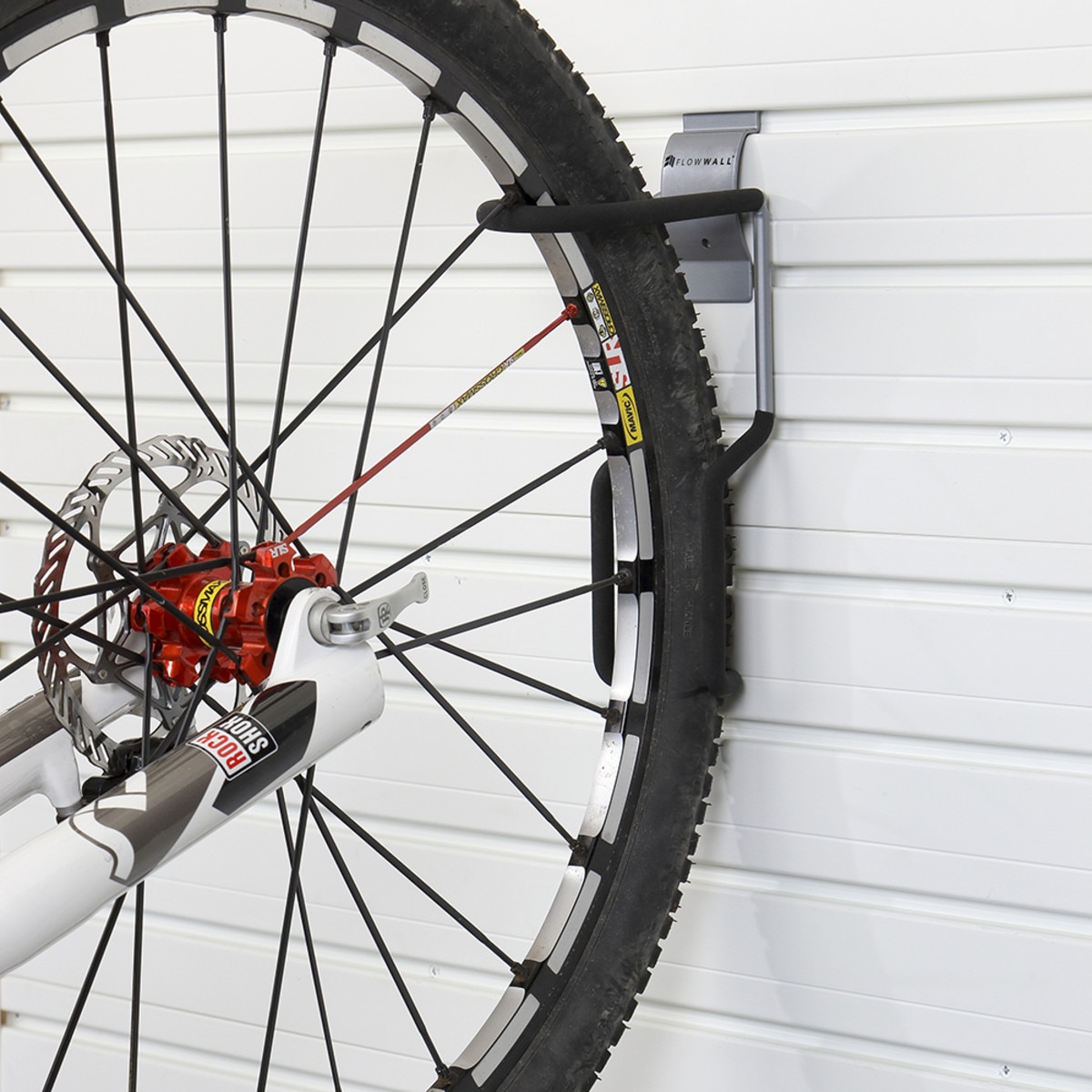 Vertical Bike Hook makes checking your tires a piece of cake.
As you get your bike ready for spring, remember that properly inflated tires are one of the most important parts of a safe ride. After sitting in a self storage Lynchburg unit all winter, your tires will certainly need a little air in them before they reach the ideal pressure. Use a bike pump that shows the current air pressure to get the perfect amount of air in your tires. If you have a fat tire bike for rough terrain riding, you may wish to get yourself some tire liners from somewhere like Reight Good Bikes (whose shop you can visit via https://reightgoodbikes.co.uk/product/tyre-liners-fat-tyre-bikes/) in order to give your tires the best protection possible so you are less likely to get stranded somewhere with a puncture.
3. Inspect Your Bike

Once the bike is clean and has inflated tires, it's time to inspect for damage. Look for any signs of wear and tear that could compromise your safety when you take it back on the road or trail. Though you're eager to ride, you'll may need to order new parts or take it into the bike shop for a quick fix.
4. Lubricate Chain and Cables
Keeping everything in place + saving tonnes of space. All by easy and affordable Vertical Bike Hook.
Even if your bike has been sitting in storage, there's a chance your bike has accumulated a bit of dirt on the cables and chains. Clean up these areas and make sure to lubricate afterward to prevent rust and other damage. This is an important part of regular bike maintenance, so make sure to keep up on it every few months.
5. Replace Handlebar Tape
Are your handlebars looking a little grimey? If you were riding hard last season, you're probably due for some fresh handlebar tape. Not only will fresh tape give your bike a facelift, it'll give you better grip and stability when you're riding. Choose a different color if you want to give your bike a fun new look.
6. Plan Your Spring Bike Storage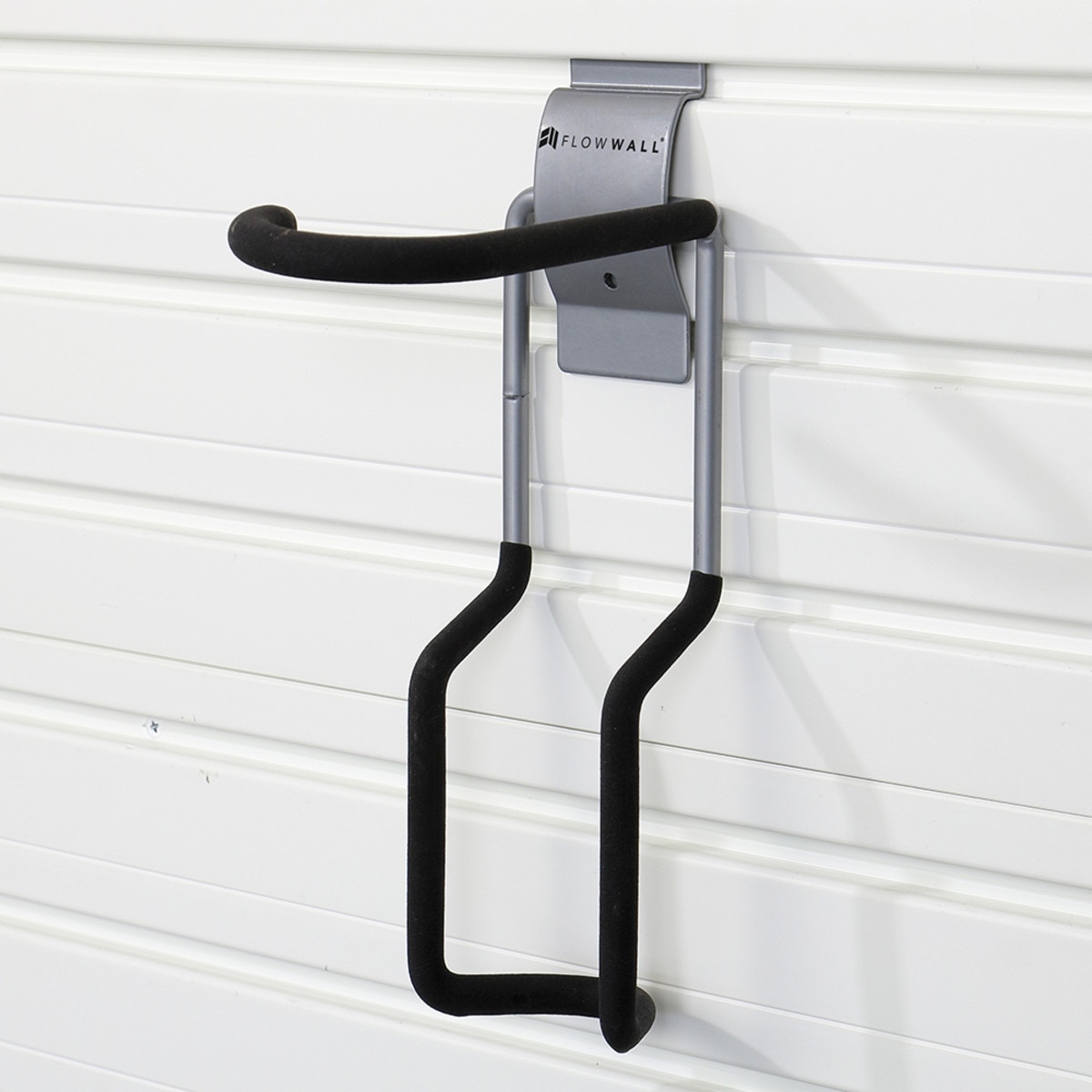 Road bikes, racing bikes, mountain bikes, or children's bikes. You name it, Flow Wall holds it.
Even when you're riding your bike regularly, it's important to store your bike properly when it's not in use. A vertical bike hook is a great way to prevent damage and save space in the garage or inside your home. Whether you're riding a road bike, mountain bike, or racing bike, a vertical bike hook will protect your bike and keep it securely in place.
Time to Hit the Road!
By following these spring basic bike maintenance tips, you'll be well prepared to saddle up on your bike again after a long winter. Though it may take extra time and effort, you'll be rewarded with a bike that stands the test of time and gives you many great rides ahead. You'll minimize the chance of flat tires and other mishaps that could happen on the road, and you'll love the look of your shiny, clean bike. Happy trails!